Home and Health Care Management- A new report published by Alzheimer's Research UK revealed that dementia has become the leading cause of death for women. Additionally, women are more likely to be dementia caregivers.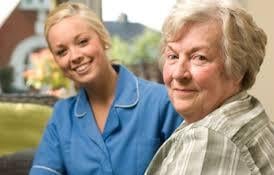 The report was revealed at the Women of the World Festival on March 8th and detailed many alarming facts regarding the susceptibility of women to the disease.
According to Alzheimer's Research UK:
"Currently 850,000 people are living with dementia across the UK. The condition, which is caused by brain diseases such as Alzheimer's, results in distressing symptoms including memory loss, confusion and personality changes, which get worse over time.
Alzheimer's Research UK's report highlights the huge toll of dementia on women in the UK, showing:
Over 500,000 people with dementia – 61% – are women
Women in their 60s are almost twice as likely to develop Alzheimer's disease over the rest of their lives as they are to develop breast cancer
Dementia is the leading cause of death for women in the UK, accounting for 12% of women's deaths in 2013
Between 60 and 70% of all unpaid dementia carers are women, and women are more than twice as likely to provide intensive, 24-hour care than men
Female carers report feeling less supported than their male counterparts."
The report showcases several women who are playing crucial roles in the research toward defeating understanding and ultimately defeating the disease.
Hilary Evans, Director of External Affairs at Alzheimer's Research UK, the UK's leading dementia research charity, said:
"Dementia has a devastating impact on all those whose lives it touches, but it's a 'triple whammy' for women: more women are dying of dementia, more women are having to bear the burden of care and more women are leaving science. The experiences of these women underline the urgent need to tackle the diseases that cause this life-shattering condition. In recent decades we've seen increased investment in areas like cancer have a real impact, and we need to emulate that success for dementia. Only through research can we find ways to treat and prevent dementia, and transform the lives of the hundreds of thousands affected."
Several other key points highlighted in the report include:
The Office of National Statistics reported that 31,850 deaths of women in the UK in 2013 could be directly attributed to dementia, while even more may have been hastened by the condition.
After the age of 65, the
risk of developing Alzheimer's disease doubles approximately every five years.
2.5 times more women than men provide intensive, 24-hour care for people with dementia. 62% of female carers said that the experience was emotionally stressful.
19% of women who care for someone with dementia have had to quit work.
For more information regarding the research organization and their mission of supporting Alzheimer's research, please visit: http://www.alzheimersresearchuk.org
Click below to view our guide outlining how to create a sensory room for Alzheimer's and dementia patients.