Per the Code of Federal Regulations (CFR) at 42 CFR 484. 210(e), effective Date: April 1, 2017, submission of an Outcome and Assessment Information Set (OASIS) assessment for all Home Health Billing (home health) episodes of care is a condition of payment. If the OASIS is not found during medical review of an HH claim, the claim is denied.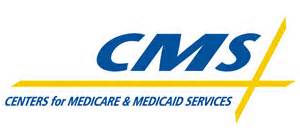 Original Medicare systems validate the HIPPS code submitted on an home health claim against the HIPPS code calculated by when the OASIS assessment is received in the Quality Information Evaluation System (QIES). If the codes do not match, the HIPPS code calculated from the OASIS assessment is used for payment. Currently, Medicare systems take no action on claims when the OASIS assessment is not found.
The Office of Inspector General (OIG) has recommended that Medicare strengthen its enforcement of OASIS as a condition of payment. In Medicare's response to OIG report OEI-01-10-00460, the Centers for Medicare & Medicaid Services (CMS) stated its intention to use the claims-OASIS interface to do this. Medicare implemented the initial stage in April 2015. Medicare informed providers through the MLN Matters® Special Edition article SE1504. In that article, Medicare also notified HH as that "CMS plans to use the claims matching process to enforce this condition of payment in the earliest available Medicare systems release. At that time, Medicare will deny claims when a corresponding assessment is past due in the QIES but is not found in that system."
CR9585 provides MACs with requirements to implement this next step. As mentioned above, submission of an OASIS assessment is a condition of payment for home health episodes of care. OASIS reporting regulations require the OASIS to be transmitted within 30 days of completing the assessment of the beneficiary. In most cases, this 30-day period will have elapsed by the time a 60-day episode of HH services is completed and the home healthA submits the final claim for that episode to Medicare. If the OASIS assessment is not found in the QIES upon receipt of a final claim for an home health episode and the receipt date of the claim is more than 30 days after the assessment completion date, Medicare systems will deny the HH claim. (While the regulation requires the assessment to be submitted within 30 days, the initial implementation of this edit will allow 40 days. ) In denying the claim, Medicare will supply the following remittance messages:
Group Code of CO ·Claim Adjustment Reason Code 272
Download OASIS C2 Start of Care
Download Advance Careplanning Teaching