The quality of home health care management that a nurse, therapist or aide receives is critical to employee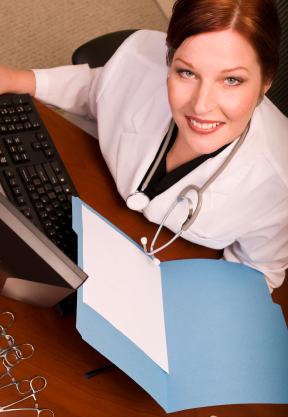 retention. The reasons home health workers leave their jobs has more to do with management and supervision not the job itself.
It is not enough that the supervisor is well-liked or a nice person. Starting with clear expectations of the employee, the supervisor has a critical role to play in retention.
1. Offer career-advancement opportunities like board-certification training and continuing education.
Ask any employee: there's nothing worse than being expected to do a job you don't know how to do. One reason your employees may feel overwhelmed and eventually leave your facility is they are not properly equipped to perform their jobs. If your managers do not have time to train or re-train your employees adequately, consider implementing an employee training system that does not drain your managers' time.
2. Have methods for recognizing clinical excellence.
Track your clinical outcomes.Celebrate and reward the clinicians that improve patient outcomes.
3. Be competitive in your salary and benefit packages.
Nurses, therapists and aides can
find a job anywhere. There are more jobs than employees in the health care field!
4. Implement effective methods for preventing burnout.
Burnout can affect both an individual's mental stability, as well as their professional performance. The cycle of burnout progresses from mental and physical exhaustion to feelings of isolation and a lack of professional enthusiasm. Studies reveal a lower patient satisfaction, which is directly correlated to a caregiver's level of burnout. Other notable consequences include absenteeism and decreased productivity. Help clinicians practice self-care, manage time and seek social support.
5. Apply rules & compensation fairly and equitably.
The perception of fairness and equitable treatment is important in employee retention…treat all employees the same.
6. Allow the opportunity to freely voice an opinion.
The ability of the worker to speak his or her mind freely within the Agency is a key factor in employee retention. Does your Agency solicit ideas and provide an environment in which people are comfortable providing feedback? If so, employees offer ideas, feel free to criticize and commit to continuous improvement. If not, workers bite their tongues or find themselves constantly in trouble - until they leave.
Download the Complete Home Health Billing Guide.