Home Health Care Policies- Among the sweeping new regulations introduced regarding Medicare and Medicaid operations, one particular proposal regarding durable medical equipment (DME) has been one of many highly contested topics. However, a recent proposal to change legislation regarding the bidding program for DME suppliers has gained bipartisan support. The introduced bill would require bidders to obtain a bid bond within the Medicare competitive bidding program.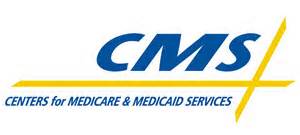 The legislation was introduced by Representatives Tiberi (R-Ohio) and Larson (D-Conn.) and Senators Portman (R-Ohio) and Cardin (D-Md.). The proposal, H.R. 284 and S. 148 would ban non-binding bids. According to the bill, any bid bonds would be binding and permanent. Under the previous DME program, bidders were not bound to their original offers and could submit "low-ball" offers with no obligation to uphold the contract at the original bidding price. The American Association for Homecare (AAHomecare) said the current non-obligatory standards are "one of the biggest problems with the bidding program," in a statement.
The current bidding program, which the Centers for Medicare and Medicaid Services (CMS) implemented in 2011 allowed for "gaming the system" by not holding bidders to their original contract price bids. However, CMS has remarked in the past that they do not have the authority to require binding bids and that Congress is the only entity with the authorization to implement such changes.
The new legislation will make all bids permanent and binding, as well as require proof of licensure for each recurring rounds of bidding. Three main provisions in the bills include requiring providers to prove licensure before they submit bids, requiring bidders to obtain a bid bond, and allowing for the forfeiture of bonds if the contract is decline at or above the bid price.
Tom Ryan, president and CEO of AAHomecare, said in a statement:
"It's clear that disability advocates, economists and auction experts have all been correct in criticizing the bidding program. The network of DMEPOS providers has been broken, and hundreds of providers across the country have gone out of business or downsized. This means that the most vulnerable people in our society, seniors and people living with disabilities, are having a difficult time accessing home medical equipment prescribed by their physicians."
The issue of whether Medicare's beneficiaries' access to DME has been affected by exploitation of the current bidding system or will be investigated by the HHS Office of Inspector General.
"This legislation will help CMS avoid repeating the mistakes of the past," Ryan said. "The existing prices set by CMS are the product of a profoundly flawed program and do not reflect the true cost of doing business. Requiring bidders to stand by their bids will result in bids that are serious and sustainable; essential elements missing from the current process."