Home Health Care Policies- Medicare's top administrator, Marilyn Tavenner, unexpectedly stepped down from her position on Friday. This comes amid turmoil regarding new legislation and requirements for health insurance, as well as caregiving employees. Tavenner told staff in an email that she's stepping down at the end of February with "sadness and mixed emotions." Her chief of staff is also leaving.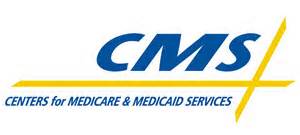 Tavenner previously held the position of an intensive care nurse and took on the massive task of trying to maintain order within the organization among stark political divisiveness and constant revisions to the proposed legislation. She also withstood the technical meltdown that occurred within the first few days of the healthcare.gov launch. However, her boss Health and Human Services secretary Kathleen Sebelius left her position among unhappiness from the White House during the healthcare.gov initial launch.
Last fall, Tavenner faced a bit of embarrassment when she testified in Congress that 7.3 million people had enrolled for private coverage under the new health law. However that number was a little exaggerated because the actual number turned out to actually be about 400,000 people. Republican staffers researched this and later stated that such errors were "unacceptable".
In her farewell message, Tavenner maintained that the new online insurance markets were a "success", but also that her job, which involves oversight of Medicare and Medicaid as well, was a "huge and complex responsibility" and "we had many additional challenges put before us" because of Obama's health law. Roughly 1 in 3 Americans are covered by health insurance programs run by the Centers for Medicare and Medicaid Services.
Many Republicans in Congress stated that they were sad to see Tavenner go, despite her close ties to the highly Republican-contested healthcare laws. "She has proven herself to be a strong leader and a straight shooter who brought in much-needed private sector sensibility into the agency," Sen. Orrin Hatch, R-Utah, said in a statement. "I truly appreciate her service and wish her the very best in her next adventure."
However, some Republicans weren't as sympathetic to her departure. Former House oversight chairman Darrell Issa, R-Calif., said, "Tavenner had to go." The over-count, discovered by his staff, "was a deplorable example of an agency trying to scam the American people," Issa said. The administration insists it was only a mistake, resulting from a double-count of people with dental coverage.
Tavenner served as Virginia's health secretary before joining HHS.