LAZINESS OR NECESSITY? It's pretty easy to keep a patient around by sending in a nurse to administer a B12 shot or take vital signs once a week, perhaps by throwing in an occasional PT visit for home health billing. I've watched several agencies recertify patients not just month after month but YEAR AFTER YEAR. While this is appropriate in some cases, when it is the entire thrust of an agency instead of an effort to sign new patients up, it is throwing up a red flag to Medicare which looks at the patient's history before paying a claim. A couple of recerts is one thing, but a year or more's worth without any noticeable positive change in diagnosis is telling Medicare that the agency is not doing its job of improving the patient's well-being.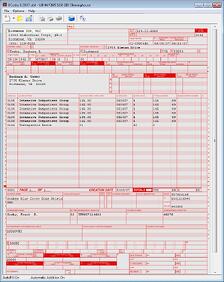 DON'T BE COMPLACENT because you have gotten away with this practice for years on end – it doesn't mean you are invulnerable and that it won't come back to haunt you. Medicare has cracked down dramatically in the past year as far as claim payment is concerned.
It is sending in independent contractors to inspect with a fine-tooth-comb claims paid as far back as five or six years to see where some funds can be retrieved. In one recent horrifying case $80,000 was taken back from an agency for committing the never-ending recert practice, additionally spiking the diagnoses to suggest the patient's health was deteriorating and increasing the amount of the claim.
In this case, Medicare changed the diagnoses for all the patients involved going back some time and making the settlements far less than what was paid originally. Obviously, this agency didn't have this kind of money in its Medicare account, so incoming remits would be garnished until the total $80,000 is recouped by Medicare.
Download OASIS C2 Start of Care