Include the following evidence-based OASIS Home Health best clinical practices for M1830 Bathing: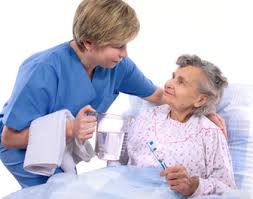 M1830 Bathing: Current ability to wash entire body safely identifies the patient's ability to bathe entire body and the assistance that may be required to safely bathe, including transferring in/out of the tub/shower. The intent of the item is to identify the patient's ABILITY, not necessarily actual performance.
"Willingness" and "compliance" are not the focus of these items. These items address the patient's ability to safely bathe, given the current physical and mental/emotional/cognitive status, activities permitted, and environment. The patient must be viewed from a holistic perspective in assessing ability to perform ADLs.
Ability can be temporarily or permanently limited by:
physical impairments (e.g., limited range of motion, impaired balance)
emotional/cognitive/behavioral impairments (e.g., memory deficits, impaired judgment, fear)
sensory impairments, (e.g., impaired vision or pain)
environmental barriers (e.g., stairs, narrow doorways, location of bathroom or laundry)


Best Practice Assessment Strategies for M1830
A combined observation/interview approach with the patient or caregiver is required to determine the most accurate response for this item.
Ask the patient what type of assistance is needed to wash entire body in tub or shower.
Observe the patient's general appearance to determine if the patient has been able to bathe self as needed.
Observe patient actually stepping into shower or tub to determine how much assistance the patient needs to perform the activity
The patient's status should not be based on an assumption of a patient's ability to perform a task with equipment they do not currently have.
The patient's ability may change as the patient's condition improves or declines, as medical restrictions are imposed or lifted, or as the environment is modified. The clinician must consider what the patient is able to do on the day of the assessment. If ability varies over time, choose the response describing the patient's ability more than 50% of the time period under consideration.
Select the appropriate response.
Why are contingency plans good for your home health business?