For over 20 years we've been teaching Clinical Best Practices to home health clinicians.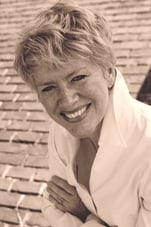 We know – from personal experience – that running an Agency requires commitment to quality. With MyHomecareBiz's Clinical Best Practices, Home Health Teaching database (the LARGEST available!) and PDGM Visit Plans for Nursing, Therapy and Home Health Aide, you can dedicate your time and energy to the real reason you became a health professional: caring for patients.
With 15 years of home health administrative experience, Melissa Cott started MyHomecareBiz in 1998 to automate accreditation & regulatory compliance at her own Agency. Since then MyHomecareBiz has become a cooperative of hundreds of nurses and therapists actively participating in the design, testing and ongoing development of the MyHomecareBiz Best Clinical Practices System every day.
Clinical Best Practices & Home Health Teaching...the LARGEST database available!
Our Home Health Teaching database is the LARGEST available! We have teaching plans and patient recall for EVERY diagnosis, EVERY home health procedure, EVERY diet. Our Clinical Best Practices system is developed to help you guide your patients to successful discharge in the least number of visits...optimizing your Agency's bottom-line.