CMS will notify providers at least 30 days in advance when there is a change to the ruling.
FROM National Association of Home Care: The Centers for Medicare and Medicaid Services (CMS) announced Friday 3/31/2017 that it was suspending the Pre-Claim Review Demonstration program (PCRD) that has been sharply criticized by the HH care community, MyHomecareBiz has learned. Since the start of PCRD in Illinois in August 2016, numerous members of Congress joined with NAHC and home health agencies in the five targeted states to express concerns with PCRD and its impact on care access and cost. Among the opponents of PCRD was then-Congressman Tom Price, currently Secretary of the U.S. Department of Health and Human Services.


NAHC, along with several HH agency executives, met Tuesday with the new CMS Administrator Seema Verma who requested the meeting so she could hear first-hand about the difficulties with PCRD. The HHC delegation conveyed that PCRD has found that the source of any "improper payments" is limited to documentation deficiencies. PCRD has not found any fraud or unnecessary care. NAHC explained to the Administrator that more effective and efficient solutions are available to correct any paperwork errors. PCRD is expected to cost $300 million for just the five targeted states. The delegation committed to partner with CMS to develop and institute those alternatives.

The immediate impact of the CMS action is two-fold. The PCRD project will not start in Florida on April 1 as planned. Second, the PCRD will stop in Illinois. The announcement states:

"As of April 1, 2017, the Pre-Claim Review demonstration will be paused for at least 30 days in Illinois. The demonstration will not expand to Florida on April 1, 2017.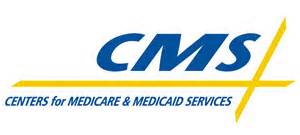 After March 31, 2017, and continuing throughout the pause, the Medicare Administrative Contractors will not accept any Pre-Claim Review requests. During the pause, HH claims can be submitted for payment and will be paid under normal claim processing rules. CMS will notify providers at least 30 days in advance via an update to this website of further developments related to the demonstration."

In our meeting with the CMS Administrator, it was indicated that CMS will be reforming the PCRD demonstration. Going forward, CMS will make pre-claim review an optional process for HH agencies. Those HHAs that use PCR will be exempted from the risks of post-pay review absent any indications of fraud.

CMS also intends to develop a more targeted approach to pre-claim reviews, focusing on the first episode of care, certain diagnosis, and HHAs that do not demonstrate a sufficient level of compliance performance. This revised program will be initiated in the coming weeks.

The HH community has many to thank for this action, including the new CMS Administrator Seema Verma. While many members on Congress stood out in support of home health care, virtually the entire congressional delegations from Illinois and Florida, led by Senators Rubio, Nelson, and Durbin, deserve significant credit. Secretary Price and Congressman Jim McGovern who sponsored the legislation last year to suspend PCRD are also clear notables from the House of Representatives.

PCRD has demonstrated that the home health community needs to step up its efforts to achieve responsible levels of compliance with paperwork and documentation requirements in Medicare. NAHC will be working to help make this happen in the coming months. In addition, NAHC will continue to work to improve some of the unmanageable documentation policies, particularly the face-to-face requirements, which are the root cause of much of the findings of" noncompliance." In that regard, CMS has opened up the lines of communication to consider policy changes. Additionally, F2F reform legislation should be introduced as early as next week.

The CMS announcement on PCRD can be found at: https://www.cms.gov/research-statistics-data-and-systems/monitoring-programs/medicare-ffs-compliance-programs/pre-claim-review-initiatives/overview.html


Home Health Nursing Bag Checklist
For more information on Medicare's HHA Care Quality Indicators click here.