The Centers for Medicare & Medicaid Services (CMS) have announced final changes to the Medicare home health billing prospective payment system (HH PPS) for calendar year (CY) 2017 that would foster greater efficiency, flexibility, payment accuracy, and improved quality. Approximately 3.4 million beneficiaries received home health services from approximately 11,400 HHAs, costing Medicare approximately $18.2 billion in 2015.
In the final rule, CMS estimates that Medicare payments to HHAs in CY 2017 would be reduced by 0.7 percent, or $130 million based on the finalized policies. The estimated decrease reflects the effects of the 2.5
percent home health payment update percentage ($450 million increase); the rebasing adjustments to the national, standardized 60-day episode payment rate, the national per-visit payment rates, and the non-routine medical supplies (NRS) conversion factor (an impact of -2.3 percent or a $420 million decrease); and the effects of the -0.97 percent adjustment to the national, standardized 60-day episode payment rate to account for nominal case-mix growth, for an expected impact of -0.9 percent (a $160 million decrease).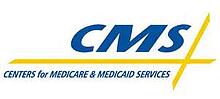 To be eligible for the home health benefit, beneficiaries must need intermittent skilled nursing or therapy services and must be homebound and under the care of a physician. Covered home health services include skilled nursing, home health aide, physical therapy, speech-language pathology, occupational therapy, medical social services, and medical supplies. HHAs (HHAs) are paid a national, standardized 60-day episode payment for most covered home health services, adjusted for case-mix and area wage differences.
The HH PPS final rule is one of several rules for calendar year 2017 that reflect a broader Administration-wide strategy to create a health care system that results in better care, smarter spending, and healthier people. Provisions in these rules are helping to move our health-care system to one that values quality over quantity and focuses on reforms such as achieving better health outcomes, preventing disease, helping patients return home, helping manage and improve chronic diseases, and fostering a more efficient and coordinated health care system.
Download OASIS C2 Start of Care
Download Advance Careplanning Teaching