Late last week, CMS published results of the current end-to-end testing for the new ICD-10 coding system. Multiple stakeholders within the industry took part in the testing, including: providers, billing agencies, and equipment providers, and home health care management. CMS currently has 661 providers testing the system in order to better target and fix issues before the full-scale implementation.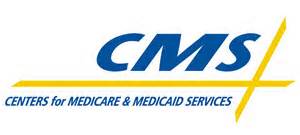 CMS encourages providers to take part in the testing program and offers information regarding how to become involved on their website.
Here are the results from the first week of testing, according to the CMS factsheet:
Medicare Fee-For-Service (FFS) health care providers, clearinghouses, and billing agencies participated in the first successful ICD-10 end-to-end testing week with all Medicare Administrative Contractors (MACs) and the Durable Medical Equipment (DME) MAC Common Electronic Data Interchange (CEDI) contractor from January 26 through February 3, 2015*. CMS was able to accommodate all volunteers.
661 participated
Approximately 1,400 National Provider Identifiers (NPIs) were registered to test, equally split between direct submitters and clearinghouses/billing agencies
Overall, participants in the January 26 to February 3 testing were able to successfully submit ICD-10 claims and have them processed through our billing systems:
14,929 test claims received
12,149 accepted - 81%
Reasons for rejected claims:
3% - Invalid submission of ICD-9 diagnosis or procedure code
3% - Invalid submission of ICD-10 diagnosis or procedure code
13% - Non-ICD-10 related errors, including issues setting up the test claims (e.g., incorrect NPI, Health Insurance Claim Number, Submitter ID, dates of service outside the range valid for testing, invalid HCPCS codes, invalid place of service).
Types of claims received:
56% - Professional
38% - Institutional
6% - Supplier
Testing demonstrated that CMS systems are ready to accept ICD-10 claims.
Professional and Supplier Claims: No issues identified and zero rejects due to front-end CMS systems issues
Institutional Claims: One issue identified related to system edits.
Home health claims with dates that spanned the October 1, 2015, implementation date werenot processed correctly. These claims contained ICD-10 codes but were returned to the submitter.
Impacted less than 10 test claims.
This issue will be resolved prior to the next testing week, and testers will have an opportunity to re-submit these claims.
Tester education will be conducted to avoid non-ICD-10 related errors in preparation for the upcoming testing weeks. Testers who participated in the January testing are automatically eligible to test again in April and July, 2015.
*The January testing week was extended from January 30 to February 3 due to severe weather in parts of the country.