Home Health Care Policies: CMS proposes 2017 payment and policy updates for Medicare Health and Drug Plans
The Centers for Medicare & Medicaid Services (CMS) today released proposed changes for the Medicare Advantage and Part D Prescription Drug Programs in 2017 that will, if finalized, provide stable and fair payments to plans, and makes unprecedented improvements to the program for plans that provide high quality care to the most vulnerable enrollees.
"These proposals continue to keep Medicare Advantage strong and stable and as with this past year, support the provision of high quality, affordable care to seniors and people living with disabilities," said CMS Acting Administrator Andy Slavitt. "In particular, these proposals support investment in dually Medicare-Medicaid eligible individuals and those with complex socioeconomic needs."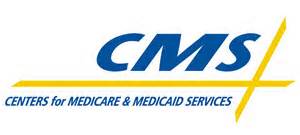 The net payment impact of the proposed updates would result in a modest increase of 1.35 percent on average for Medicare Advantage plans, although individual plans' experiences will vary. This moderate growth is consistent with last year's update and reflects a similar pattern in Medicare fee-for-service. Plans that improve the quality of care they deliver to enrollees can see higher updates and can grow and enhance the benefits they offer to enrollees.
CMS is also proposing to improve the precision of payments to Medicare Advantage plans that serve vulnerable populations such as dually eligible or low income beneficiaries. CMS proposes to adjust Star Ratings to reflect the socioeconomic and disability status of a plan's enrollees. In addition, CMS proposes to revise the methodology used to risk adjust payments to plans to more accurately reflect the cost of care for dually eligible beneficiaries.
Enrollment and quality have grown in Medicare Advantage and Part D since enactment of the Affordable Care Act:
Medicare Advantage has reached record high enrollment each year since 2010, a trend continuing in 2016 with a cumulative increase of 50 percent to an all-time high of more than 17.1 million beneficiaries.
Nearly 32 percent of Medicare beneficiaries are enrolled in a Medicare Advantage plan.
Average Medicare Advantage premiums have fallen by nearly 10 percent from 2010 to 2016.
The percentage of Medicare Advantage enrollees in four or five star contracts has almost quadrupled since 2009 to 71 percent.
About one-third of prescription drug plan enrollees are in Part D plans with four or more stars, compared to 27 percent of enrollees in such plans in 2009.
The average number of Medicare plan choices remains consistent in 2016 as compared to 2015, and access to supplemental benefits, such as dental and vision benefits, is growing. The proposed policies in the Advance Notice and Draft Call Letter continue to strengthen and improve the Medicare Advantage program for current and future generations, including the program's ability to serve Medicare beneficiaries with diverse needs.
Advance Notice and Draft Call Letter
For a general fact sheet on the 2017 Advance Notice and Draft Call Letter, please visit: https://www.cms.gov/Newsroom/MediaReleaseDatabase/Fact-sheets/2016-Fact-sheets-items/2016-02-19.html.
For more information on Puerto Rico and the 2017 Advance Notice and Draft Call Letter, please visit:https://www.cms.gov/Newsroom/MediaReleaseDatabase/Fact-sheets/2016-Fact-sheets-items/2016-02-19-2.html
For more information on steps the Department of Health and Human Services have taken to help ensure that residents of Puerto Rico continue to have access to quality and affordable health care and a more sustainable future, please visit: http://www.hhs.gov/about/news/2016/02/18/hhs-fact-sheet-working-solve-health-care-challenges-puerto-rico.html.
The 2017 Advance Notice and Draft Call Letter may viewed through: https://www.cms.gov/Medicare/Health-Plans/MedicareAdvtgSpecRateStats/Announcements-and-Documents.html and selecting "2017 Advance Notice." Comments on the proposed Advance Notice and Draft Call Letter are invited from industry, seniors, consumer advocates, and the public and must be submitted by March 4, 2016. The 2017 Final Rate Announcement and Call Letter will be published on Monday, April 4, 2016.