Home Health Care Policies: Researchers publish guide aimed towards providing better environmental stimulation for patients suffering from Alzheimer's.
Two British researchers have published a new guide on how to create a positive and satisfying multi-sensory environment for sufferers of Alzheimer's.
The document titled: How to make a sensory room for people living with dementia was recently debuted during the Inside Out Festival, which is an event where ways to enrich the lives of others are presented. The researchers, Dr. Anke Jakob, from Kingston University, and Dr. Lesley Collier, from University of Southampton outline the ideal environments for providing care for patients suffering from Alzheimer's.
By specifically creating rooms that provide ample means of gentle sensory stimulation, such as light, sound, smell and textures, patients can "enhance feelings of comfort and well-being, relieve stress and pain and maximize a person's potential to focus, all of which help improve communication and memory," according to Dr. Jakob. "Traditionally, these spaces have been geared more towards younger adults and children with physical or learning disabilities. However, our approach emphasizes the benefits of addressing all the senses to support residents diagnosed with Alzheimer's disease or other forms of dementia in a care home environment. Soft textiles, familiar everyday objects, interesting things to smell and taste, sound and film can all have an important part to play in that process."
The project also provides examples of different stimuli, which can trigger feelings of nostalgia or relaxation.
Other specific tips from the guide include:
Create a space that is accessible and safe, both with and without supervision;
Bring the outdoors inside with a water feature, plants, shells, etc.
Old films with simpler plots can help prompt memories;
Scents can help stimulate a mood, such as lavender to relax and calm;
Introduce tactile stimulation through cushions made from various materials, with buttons, pockets, ribbons and zips;
Ensure items are age appropriate and familiar;
Music played in the background can improve mood and helps to engage care residents;
Don't forget taste as a sensory component as it can help prompt memories and emotion;
Having familiar personal items on display can help an individual settle and relax before engaging in activity;
Ensure the sensory room or space is a comfortable temperature and has good air quality through regular airing or using an air conditioning unit.
The researchers have performed studies in the past that indicated the MSE's (Multi-Sensory Environments) do in fact work.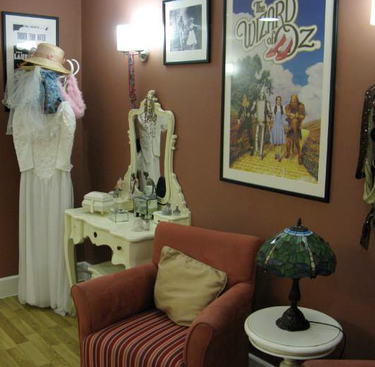 "Although little is actually known about how or why MSEs / Sensory Rooms work, research studies and anecdotal evidence have shown that people with dementia find them enjoyable and relaxing. After spending time in a Sensory Room, residents in
the later stages of dementia show positive changes in mood and behaviour, and also an increase in attention to their surroundings. Staff feel that these improvements help with their relationship with the residents and their daily work."
The guide also gives design implementation ideas, as well as different methods for providing the most relaxing environments. Many researchers suggest that patients with Alzheimer's tend to show adverse behavior when their environments are loud and chaotic. The guide addresses these potential problems and claims that the concept does provide positive results.
The full guide can be downloaded free in the link below.