Home Health Care Policies- The Centers for Medicare and Medicaid Services (CMS) recently announced that home health providers' billing department should educate themselves on new requirements set forth with the intention of improving existing payment policy enforcements.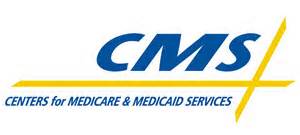 The new CR 9027 will ensure home health agencies are aware of new edits in Original Medicare systems to monitor and ensure that Low Utilization Payment Adjustment (LUPA) payments under Home Health Prospective Payment System (HH PPS) are made accurately and appropriately. The HH PPS includes the requirement of an additional payment when the episodes subject to LUPA payments are the first episode in a sequence of adjacent episodes or are the only episode of care received by a beneficiary. This is typically referred to as the "LUPA add-on".
In the past, the Medicare payment processing system has been allowing inappropriate LUPA payments. According to CMS.gov,
"Cases where two adjacent episodes coded for a LUPA add-on for the same beneficiary by the same provider are processed out of sequence. When the later dated episode is received first, it may appear to Medicare systems to be the first episode and the LUPA add-on is allowed. When the earlier dated episode is received later, Medicare systems look for an earlier episode and find none, so this also appears to be the first episode and the LUPA add-on is allowed. Medicare systems do not currently check to see if a LUPA add-on for a later date has already been paid. The requirements of CR9027 change Medicare systems to identify that a LUPA add-on has already been paid and return the earlier dated claim to the provider. The provider must then correct the admission date on the claim for the later dated episode before the earlier dated claim can be paid. "
The "Medicare Claims Processing Manual" contains revisions that give an overview of the CR9027 requirements and regarding adjustments for episode payments- LUPAs and request for anticipated payment (RAP), as well as HH PPS claims.
"HHAs should take care to ensure that they submit accurate admission dates, especially if episodes are submitted out of sequence," CMS advises in the notice. "Inaccurate admission dates may result in Medicare systems returning LUPA claims where an add-on payment applies, but the add-on was paid inappropriately on a later dated episode in the same sequence of adjacent episodes."
LUPA claims may be returned via Medicare systems to the provider if the claim meets the LUPA add-on payment criteria. "In these cases, the HHA may add the skilled visit to the claim if it was omitted in error and re-submit the claim," CMS says.
The full documentation for CR9027 can be found here: http://www.cms.gov/Regulations-and-Guidance/Guidance/Transmittals/Downloads/R3176CP.pdf