Home Health Care Policies- Continuing its rollout of proposed changes, CMS has released the latest round of DME bidding procedures to be implemented in 2015. This time, members of the House have sought to correct potential flaws brought forth by those concerned since the proposal's initial conception. The proposed Durable Medical Equipment, Prosthetics, Orthotics and Supplies (DMEPOS) Competitive Bidding Program has recently come under scrutiny by many stakeholders within the industry who claim the bidding program may lead to abuse by certain entities within the industry and lead to a lower quality of care.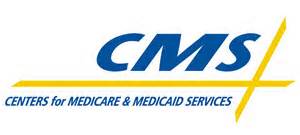 In short, H.R. 4920, the DMEPOS Competitive Bidding Improvement Act of 2014, would make all bids binding and require providers to obtain bonds before bidding in the CMS program. The American Association for Homecare recently stated: "Stakeholders and economists have repeatedly cited the non-binding bids as a major flaw in the bidding program that has already put hundreds of providers out of business and jeopardized the health of some Medicare beneficiaries".
Many have concerns that these non-binding bids would allow bidders to manipulate the contract procurement process and, essentially, disenfranchising those who are using the bidding system in the ways in which it was intended.
Two years ago, the Center for Regulatory Effectiveness published a report outlining several potential flaws within the proposed bidding system. "Moreover, even if the contract offer was at or higher than their bid price, bidders still did not have to honor their bids," the Center wrote. "In short, CMS' decision to allow non-binding bids meant that bidders did not have to be willing to actually provide the specified medical equipment at the price they bid."
Several industry interest groups have been rallying attention toward the proposed legislation over the past few months and it appears to have been working. Members of Congress have seemingly been paying more attention to the issue. Reps. Pat Tiberi (R-OH) and John Larson (D-CT) have introduced the bond requirement in H.R. 4920 as a way to curb potential abuse of the system. In November, a bipartisan effort produced a letter signed by 36 senators sent to CMS with the intent of delaying round 2 of the bid program. However, it appeared that CMS currently has no intent of delaying its implantation.
Currently, a bill introduced in April 2013 with the intent of reversing the DME bidding program has a bipartisan support of 180 sponsors.
Stephen Ackerman, CEO of Spectrum Medical Inc. and a member of the AAHomecare Board of Directors states :"The program developed failed to incorporate the most fundamental aspect of fair and successful auctions, which is to only allow binging bids to count".