Home Health Care Policies - MacMaster University in Canada has recently released a new study, led by Robby Nieuwlaat, showing that half of patients do not take their medications as prescribed, despite any med teaching interventions that may be in place. Non-adherence to the prescribed regimen can have markedly negative impacts on the treatment or recovery of a patient.
Previously, other studies have concluded that many patients only take half of their doses or completely stop taking them altogether. This can certainly reduce effectiveness of the treatment, especially if the medication has proven effectiveness with other patients.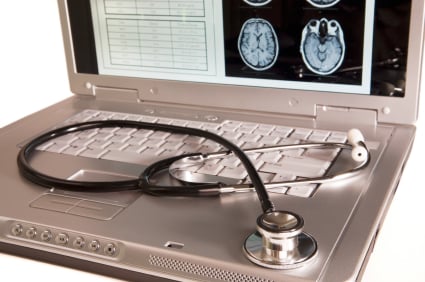 While there have been several past reports that attempted to shed some light as to medication management and adherence, this report attempted to answer the question: do medication interventions work?
"We selected studies reporting a randomized controlled trial (RCT) comparing a group receiving an intervention to improve medicine adherence with a group not receiving the intervention. We included trials if they measured both medicine adherence and a clinical outcome (e.g. blood pressure), with at least 80% of patients studied until the end."
The team did have issues regarding the consistency of the reports and drawing conclusions from such, but did publish the following results from the report:
"The studies differed widely regarding included patients, treatments, adherence intervention types, medicine adherence measurement, and clinical outcomes. Therefore, we could not combine the results in statistical analysis to reach general conclusions, as it would be misleading to suggest that they are comparable. Instead, we provide the key features and findings of each study in tables, and we describe intervention effects in studies of the highest quality. The present update included 109 new studies, bringing the total number to 182. In the 17 studies of the highest quality, interventions were generally complex with several different ways to try to improve medicine adherence. These frequently included enhanced support from family, peers, or allied health professionals such as pharmacists, who often delivered education, counseling, or daily treatment support. Only five of these RCTs improved both medicine adherence and clinical outcomes, and no common characteristics for their success could be identified. Overall, even the most effective interventions did not lead to large improvements."
In other words, they were unable to target any medication interventions that showed better outcomes when compared to their counterparts. However, the quality and sample size was partially to blame for the lack of quality research information.
Several different medical conditions such as HIV and psychiatric conditions were included in the trials. 182 different trials were included in the report, however, only 17 were considered "usable" due to their combinations of approaches, such as family, pharmacist, and clinical medication management sources provided to them.
The authors state: "It is uncertain how medicine adherence can consistently be improved so that the full health benefits of medicines can be realized. We need more advanced methods for researching ways to improve medicine adherence, including better interventions, better ways of measuring adherence and studies that include sufficient patients to draw conclusions on clinically important effects."
The researchers plan to continue their studies into the issue and are requesting help from the rest of the research community in order to gather more consistent data.
Nieuwlaat says: "By making our comprehensive database available for sharing, we hope to contribute to the design of better trials and interventions for medication adherence."
"We need to avoid repeating the painful lessons of adherence research to date and begin with interventions that have shown some promise, or at least have not produced repeatedly negative results."