Home Health Care Policies: Recently, CMS released the performance reports for physician group practices, Accountable Care Organizations (ACOs) and hospitals. These metrics are intended to serve as a tool for consumers to make educated decisions regarding selecting providers.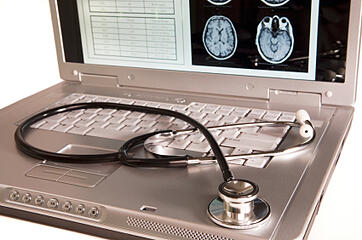 The CMS blog has provided the following information about the contents of the recently released performance metrics:
"Information on Hospital Value-Based Purchasing Program 2015 payment adjustments The Hospital Value-Based Purchasing Program provides a useful snapshot of how hospitals are performing on important quality indicators of patient care, quality, efficiency, and well-being. It is one of many Affordable Care Act programs Medicare is implementing to pay for quality instead of quantity. The program ties a portion of payments to hospitals' performance on certain quality measures such as death within 30 days after a heart attack and patient experience of care.

The portion of FY 2015 Medicare payments available to fund the value-based incentive payments increases from 1.25 to 1.5 percent of the base operating DRG payment amounts to all participating hospitals. The total amount available for value-based incentive payments in FY 2015 will be approximately $1.4 billion.

Data from the third year of the program indicates that hospitals are improving care and outcomes for Medicare beneficiaries. More hospitals this year will experience a positive change in their payments (1,714) compared to the number of hospitals that will experience a negative change (1,375) – a reversal of last year This change indicates that many hospitals are improving the quality of care delivered to patients."
The performance reports can be found on Physician Compare, Hospital Compare, and Medicare.gov.
Additionally, Dr. Patrick Conway, CMS Deputy Administrator for Innovation and Quality and Chief Medical Officer has announced that Home Health Compare (another tool used for assessing quality of caregivers) will be implanting new features in the coming months. Of these features, one of the most anticipated is the new "star rating" system. This rating system is intended to help users sort through the large amount of information provided to them by breaking it down into a simpler format. Dr. Conway states:
" We plan to add star ratings to Home Health Compare as early as the summer of 2015. None of the current information on the site will be removed; rather, the star ratings are intended to be an additional tool to support consumers' health care decision-making. Over the coming months, we will be sharing the details of our proposed method for calculating the star ratings and soliciting input from consumers, home health providers, and other stakeholders, so that we can make the Home Health Compare star ratings as reliable and useful as possible."