Home health care - from HealthDay: Just a little physical activity seems to go a long way toward helping older adults with arthritis remain able to do daily tasks, a new study finds.Older adults with arthritis-related joint pain and stiffness need to keep moving to remain functionally independent. But only 10 percent of older Americans with arthritis in their knees meet federal guidelines of at least 150 minutes of moderate activity a week, the researchers said. However, this Northwestern University study found that doing even about one-third of that amount is still beneficial. The study involved more than 1,600 adults 49 or older who had arthritic pain or stiffness in their hips, knees or
feet, finds MyHomecareBiz.

Those who did a minimum of 45 minutes of moderate activity -- such as brisk walking -- a week were 80 percent more likely to improve or sustain physical function and gait speed over two years, compared with those who did less activity, the researchers found.

"Even a little activity is better than none," said study first author Dorothy Dunlop.

"For those older people suffering from arthritis who are minimally active, a 45-minute minimum might feel more realistic," said Dunlop, a professor of rheumatology and preventive medicine at Northwestern's School of Medicine in Chicago.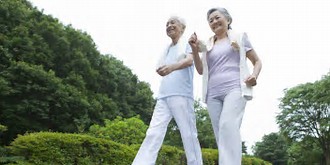 She said the federal guidelines are important because the more you do, the better you'll feel and the greater the health benefits.

"But even achieving this less rigorous goal will promote the ability to function and may be a feasible starting point for older adults dealing with discomfort in their joints," Dunlop said in a university news release.

The study was published online recently in the journal Arthritis Care & Research.
Home Health Nursing Bag Checklist
For more information on Medicare's HHA Care Quality Indicators click here.