A recent study has shown that a very large percentage of Medicare beneficiaries that are homebound are not receiving home care or other similar medical services. This indicates a broad market of seniors that may not be receiving the kinds of home care services that could be beneficial to them, as well as a vastly untapped market for providers.
"The homebound population of older adults is 50% larger than the nursing home population in this country but almost completely invisible," said Sarah Szanton of the Johns Hopkins School of Nursing, in a statement regarding the report's findings and potential impact. "Only 11% receive homebound medical care, and the others may receive no care or intermittent care."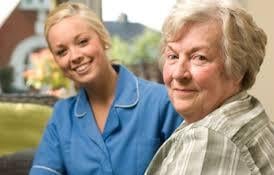 According to the report published by JAMA Internal Medicine, out of all community-dwelling Medicare beneficiaries, 5.6% of them (approximately 395,000) were homebound in 2011. In addition to these numbers, 1.5 million seniors were considered partially homebound (requiring assistance to leave their homes).
"As Medicare considers home health payment reform and changes in the methods of paying for medical care, the development and dissemination of home-based primary care and associated quality frameworks are essential," they wrote. "Much of what we know about homebound individuals is based on studies of those who receive home health care services or home-based primary care. Combining survey data with administrative data on service use may inform the development of improved clinical services for homebound individuals."
Under the Affordable Care Act, several programs such as the Independence at Home demonstration have aimed to provide services more easily to seniors who are homebound and not receiving the types of home care that could potentially increase their overall health and quality of life.
The report's conclusion states that, "In total, 5.6% of the elderly, community-dwelling Medicare population (approximately 2 million people) were completely or mostly homebound in 2011. Our findings can inform improvements in clinical and social services for these individuals."
With these findings in mind, there's certainly a large amount of homebound seniors that may not be getting the care they need. Despite the large influx of new home care providers and formation of large corporate home care megachains, it's possible that the home health care market saturation may not be as apparent as many have recently thought it to be.