Good mouth care is important. Not only for oral health but for general health as well. Poor dental health has been linked to cancer, cardio-respiratory problems and dementia. Although there is a concentrated effort on improving the oral health of the general population, we do need to consider the mouth care we deliver to our patients – particularly those receiving home health care.

For older patients' reliance on medication can cause poor oral health. As our patients age, many of their medications can cause dry mouth and difficulty swallowing due to hypo-salivation. Dry mouth is a known factor in plaque formation and gingivitis.


So, our older patients are already at higher risk of poor oral health. Barriers to effective oral health care from a provider's perspective is that we often don't have the resources in terms of staff, time or even adequate training to be able to look after the oral health needs of our patients.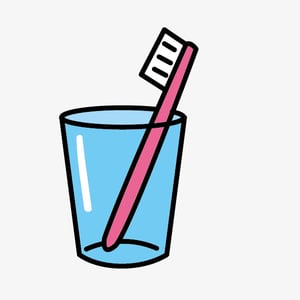 There can also be resistance to oral health care from the patient. What's the best way for us home health clinicians to improve and care for the oral health of our patients? Routine assessment of the oral health of every home health patient at admission.
Oral Health Assessment
A standardized assessment that all staff are trained on and are familiar with is essential and should include an assessment of:
The lips – looking at color, chapping, swelling or lumps
The tongue – looking at the color, coating, any patches, swelling or ulcerated areas
Gums and tissues – color, bleeding, loose teeth, gaps, swelling, patches
Saliva – how moist is the mouth? Does the patient complain of or notice dry mouth?
Natural teeth – broken, decayed, loose fillings, worn down, biting mismatch
Dentures – intact, worn down, are rough areas that can create ulcers?
Cleanliness – is it clean? Is there any tartar, staining, food debris? Bad breath?
Dental pain – any behavioral, verbal or physical signs of pain? Chewing on one side of the mouth?

This assessment should be carried out and recorded upon admission (or as close as possible) and followed up on a frequent basis to ensure changes are monitored and can be treated in a timely manner. Developing a personalized oral health care plan for each patient is a key step in ensuring that good mouth care is maintained. Once problem areas have been identified, it's important to put a specific oral health care plan in place, ensuring that the necessary treatment is carried out and the overall health of the mouth can be improved.

Develop an Oral Health Care Plan
An effective oral health care plan will enable the findings of the assessment to be documented along with any barriers to effective hygiene – physical and behavioral. Obstacles might include mobility issues, dementia, lack of awareness, resistance to oral care, etc. The plan should also include which tools and products are to be used to maintain good oral health care. These might include:

Type of toothbrush and frequency
Inter-dental care – flossing, inter-dental brushes, etc
Aids – mouth props, disclosing tablets, etc
Products – mouthwash, gum, mints, rinses
Toothpaste – type to be used (high fluoride, sensitive, etc)
Dry mouth products/medication

It's important to involve the patient as much as possible in the health plan and encourage involvement in their own oral health care as much as possible. It's crucial, therefore, that the following is also included:
Oral Health Care Plans for Home Health Patients

Level of participation and whether any prompting might be required.
The best caregiver to work with that patient, along with the best time and place for the oral health care to be administered.
List any choices available to the patient (flavor of toothpaste, for example), rewards that will work, the desensitization process to follow (if required), and anything else of relevance.
Professional dental care that has been carried out, advised and planned for.
It's important that patients and residents have access to professional dental care on a regular basis – including routine examinations
The final priority for any hospital or aged care facility is to ensure that training is appropriate for the oral needs of the patients and residents.

Everyone involved with the care of a patient should be aware of oral health care including the barriers, obstacles, effects of diet and medication, and how to perform the right care for the needs of each patient.

Home Health 2019 CoPs: Updated Personnel Qualifications
2019 CoPs: Teach Patients Infection Control