Board-certified specialists will double your referrals.
Home Care Marketing...What would be the ideal 'opening dialogue' to have with a potential referral source like a physician or discharge planner? It should go something like this...
"Hi Dr. Smith. You have a lot of choices of who to use for a Home Health Agency. And there's a few reasons why you should consider us first.
We have nurses who are board-certified specialists in your area of practice (diabetes, pain, cardiac,

psychiatric, etc) …
Our specialists help patients achieve clinical outcomes in less time and less visits. I can show you how we recently helped one of your patients achieve outcomes and discharge with 20% fewer visits than the national average...

When you're choosing a home health provider remember that more patients improve their clinical outcomes with our Agency than any other HHA in this area……when can I follow up?"
Employing board-certified clinical nurse specialists will double your referrals with both physicians and hospital discharge planners.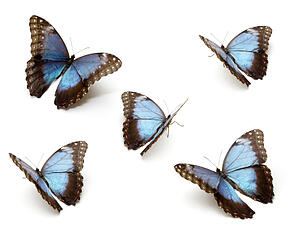 How to decide which specialty - identify opportunities
Are you rural or urban
Check what your competition is doing
Identify local Physician and Acute Care Practices that are specializing – they'll be your target referral sources
The Pros of getting Nurses Board-Certified
▫ A great recruitment and retention feature
▫ A way to reward loyal nurses
▫ You'll double your referrals
The Cons...
▫ Time-consuming - Getting nurses board-certified will take 6-8 months.
▫ Expensive
▫ Not all nurses can do it
The nurse's process of preparing for the exam
Go to http://www.nursecredentialing.org/ and select a specialty
Plan on 6-8 month study preparation
Prepare employment agreements, work schedule
Purchase Course Book, Study Guides
Join on-line Study Group
If necessary take review course
Keep in mind...
Cost $400-550 per exam, total cost to HHA $5-10K
Professional practice development: minimum of 1,000 practice hours in certification role
Renew every 5 years
The specialties...
Go to http://www.nursecredentialing.org/ and select a specialty
Gerontological CNS
Home Health CNS
Pediatric CNS
Public\Community Health CNS
Ambulatory Care Nursing
Cardiac Rehabilitation Nursing
Cardiac Vascular Nursing
Case Management Nursing
Community Health Nursing
Diabetes Management - Advanced
General Nursing Practice
Gerontological Nursing
High-Risk Perinatal Nursing
Home Health Nursing
Medical-Surgical Nursing
Pain Management
Pediatric Nursing
Perinatal Nursing
Psychiatric & Mental Health Nursing
Public Health Nurse - Advanced
Patient Education: Managing Urinary Incontinence
OASIS Home Health Care: Teach Patients to Prevent Malnutrition