Home health care management: as a certified home health agency you should have a policy stating that the patient must have a competent, appropriate, and available emergency contact. Although CMS does not have a specific standard or CoP requiring an emergency contact, most state laws governing HHA licensure have this requirement. In addition to providing care in case the home health professional can not make a visit, this MyHomecareBizpolicy will help you to make less visits and achieve timely discharges.
Contingency Plans are Good for Business
Under PPS, the average number of visits is 20% less than the number of visits made under the old "cost-based reimbursement" system. For example, a patient needing intensive wound care should receive 12 to 19 visits SN visits over 6 to 8 weeks, the national average utilization for acute clinical HHRGs. Given the average national utilization, your Regional Intermediary (RI) will expect you to maximize the patient's resources and include family and other supportive assistance in teaching and discharge planning. If you submit a Final Claim with visits that are significantly under or over the average utilization, your RI will start auditing patient records with ADRs.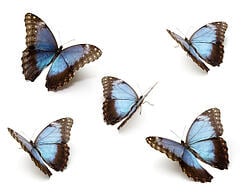 What You Should Do
When you receive a referral and schedule the admission visit, ask that the emergency contact (of record) be present for home care visits. This person should be included in teaching, administration of treatments, and discharge planning.
Download the Home Health Careplan for COPD Chronic Obstructive Pulmonary Disease.
For more information on Medicare's Home Health Care Quality Indicators click here.