Home Health Care Management- The Centers for Medicare and Medicaid Services (CMS) has posted the results from the first year's implementation of the Value-based Payment Modifier (Value Modifier). The Value Modifier is a component of the Affordable Care Act and rewards physicians or groups of physicians that provide high quality and cost effective care. The Modifier also acts as a method of encouragement to those who do not currently report quality measure, or those who do but underperform in comparison to their peers. CMS reports that, based on their 2013 performance, nearly 7,000 physicians in multiple physician groups are receiving increases in their Medicare payments in 2015.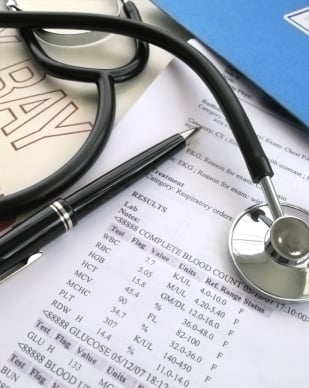 From CMS.gov:
Those group practices receiving increases fall into two categories:
1. Groups that were determined to be providing high quality care and having average costs compared to national benchmarks. This comprises the majority of those receiving increases.
2. Groups that were determined to be low cost and met the average quality performance compared to national benchmarks.
While groups that exceeded the program's benchmarks in quality and cost efficiency receive an increase in physician payments under the Medicare Physician Fee Schedule, those who do not perform well or failed to meet quality reporting requirements are seeing a decrease to their Medicare payments in 2015. Most physician groups nationwide met the quality reporting requirements and their Medicare payments remain unchanged.
Physician groups getting an upward 2015 Value Modifier adjustment had, on average, lower (better) hospital readmissions rates—14.3 per 100 admissions—than the corresponding benchmark of 16.4 per 100 admissions. These groups also had on average lower hospital admissions rates for acute and chronic ambulatory care sensitive conditions.
Today's news comes on the heels of Secretary Burwell's recent announcement that HHS is setting measurable goals and a timeline to move Medicare toward paying providers based on the quality, rather than the quantity, of care they give to patients. The Value Modifier is just one of many programs currently underway geared toward providing better care, spending healthcare dollars more wisely, and having healthier people and communities through the Affordable Care Act. To achieve these aims, we are focused on three key areas: (1) improving the way providers are paid, (2) improving and innovating in care delivery, and (3) sharing information more broadly to providers, consumers, and others to support better decisions while maintaining privacy.
The Value Modifier is being phased in gradually. In 2015, the Value Modifier is being applied to groups with 100 or more eligible professionals. In 2015, these groups were also given the option of electing "quality-tiering," which was voluntary for the first year of the Value Modifier. Quality-tiering determines the type of payment adjustment (upward, downward or neutral) and the amount of the adjustment based on performance on quality and cost measures. Those who did not elect quality-tiering are not subject to upward or downward adjustments in 2015 based on their performance. Physician groups and physicians can find information about their quality and cost performance in their Quality Resource and Use Reports that were made available last fall. Information on how to access the reports can be found here.
Beginning in 2016, quality-tiering will automatically apply to all groups subject to the Value Modifier, which includes groups with at least 10 or more eligible professionals. In 2017, the Value Modifier will apply to all groups and to solo practitioners who are physicians. Although the Value Modifier currently only applies to physician payments, beginning in 2018, CMS will begin applying it to non-physician eligible professionals as well.
When it comes to improving the way providers are paid, we want to reward value and high-quality care, rather than volume. The Value Modifier reinforces our emphasis on quality, value and shared accountability, and recognizes and rewards those physician groups and physicians who meet those goals.