Home Health Care Marketing Ideas: Get Superior OASIS Outcomes
What would be the ideal 'opening dialogue' to have with a potential referral source like a physician or discharge planner? It should go something like this...
"Hi Dr. Smith. You have a lot of choices of who to use for a Home Health Agency. And there's a few reasons why you should consider us first.

We're rated in the top 5% of HHAs across the US and the top 2% of HHAS in our area on Home Care COMPARE. We're one of the top rated HHAs because our patients achieve superior clinical outcomes in a timely manner. The reason our patient achieve superior clinical outcomes is because of our Best Practices Approach to home health care which we have documented in this brochure...

When you're choosing a home health provider remember that more patients improve their clinical outcomes with our Agency than any other HHA in this area……when can I follow up?"
A high ranking on Home Care COMPARE is one of your most effective home health care marketing ideas and it will deliver more new referrals than any other effort. Your superior ranking will be the primary focus of conversation with referral sources, your website and newsletter. Getting and sustaining a high rank on Home Care COMPARE is the result of a successful Best Practices program.
Evidence-Based Clinical Best Practices
A successful Best Practices program consists of establishing policies and procedures on
I. How to complete the SOC and discharge assessment for improved OASIS outcomes
II. Specific patient teaching that needs to be done at every skilled visit
III. Monitoring the patient's response to the home health careplan so that you know outcomes are improving
MyHomecareBiz has an Evidence-Based Clinical Best Practices approach to patient care that can be implemented by any HHA.
Learn how to leverage a Best Practices approach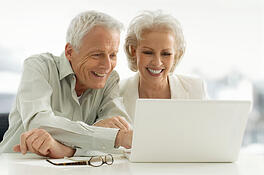 in our Marketing Seminar.