Medicare Change Request (CR) 9865, describes the amounts and policies for Medicare Bart B outpatient therapy caps for home health billing CY 2017. For physical therapy and speech - language pathology combined, the 2017 therapy cap will be $1,980. For occupational therapy, the cap for 2017 will be $1,980. Make sure your billing staff is aware of these therapy cap value updates.
Background The Balanced Budget Act of 1997 (P.L. 105-33), Section 4541(c) applies annual financial limitations on expenses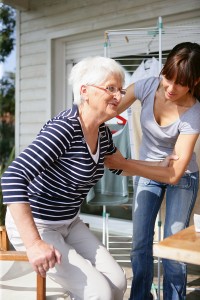 considered incurred for outpatient therapy services under Medicare Part B per beneficiary, commonly referred to as "therapy caps." Therapy caps are updated each year based on the Medicare Economic Index. An exception for the therapy caps for reasonable and medically necessary services has been in place since CY 2006. Originally required by Section 5107 of the Deficit Reduction Act of 2005, the exceptions process for the therapy caps has been continuously extended multiple times through subsequent legislation. The current therapy caps exceptions process, as required by Section 202 of the Medicare Access and CHIP Reauthorization Act of 2015, expires on December 31, 2017. CR 9865 establishes that therapy caps for CY 2017 will be $1,980. Medicare Administrative Contractors will update to this amount for physical therapy and speech- language pathology combined, and for occupational therapy.
7 Tips for Answering M2020 Oral Medication Management
Download Best Practices for Assessing OASIS C M1600-M1630